Blood Master: Book 1 of The G.O.D.s Series
by Kirsten Campbell
I loved this book!
The story started slowly setting the scene and filling in some background, but soon shifted up a gear with some great action and a number of surprising twists.
The characters were well-developed and, for the most part, likable.
The romance between Tassta and Griffin was tasteful and didn't overwhelm the story.
The author has created a fascinating and realistic world of the future, with vivid descriptions of the Brotherhood's fortress and the Underground.

I can't wait to see what happens next for Griffin and all.
2052: Two-thirds of the human population have been killed by the Great War, the Clover Virus and the Death Plague. Only one man survived the Death Plague, an albino man named Griffin Storm. He's the only albino in existence. No one knows what happened to the other albinos, but most believe the rumors that they were eliminated by the Guild Faction's deadly experiments.
Griffin is hiding out in Underground Atlanta. He has special abilities. He can manipulate crystal and glass. He uses these abilities for good, raiding warehouses and old buildings for food and medical supplies to give to the abandoned children that live in the Underground. During a raid, he meets Tassta Vinetti. She's a resident of the legendary Brotherhood Fortress. Griffin is taken to the Brotherhood and chaos ensues as Tassta, her twin brother Penn and her Uncle Lerin Sanctobous keep their new visitor and his untold powers secret. They can not disclose that the only albino in existence is now at their fortress or they could all be in great danger.
Fact is, the Guild is hunting Griffin. He is the only survivor of their deadly experiments and his survival will have dynamic consequences. The Guild believes Griffin will transform into a G.O.D., a Genetically-enhanced Omni Dimensional being. If he transforms, he will have inter-dimensional doors within his body, doors that lead to heaven and hell. Griffin will become a Blood Master and he'll be able to control the demons from the Dimension of Blood.
Will Griffin save the children of the Underground from their tragic life? Will he transform into a G.O.D. and become the Blood Master? Only time will tell…
The Exiled
by Scott Borgman
Never a dull moment in this book! There's always something happening.
Once you start reading, it's virtually impossible to put down.
The book is beautifully written. The storyline, the conflict between good and evil, is well thought out and has a sense of uncertainty and tension.
All the characters, both the good and the evil, are complex and alive. They each have their own individual personality.
An incredible story with a stunning ending. I can't wait to read book 2.
David's ordinary life takes a drastic turn when he finds out that he is the key to a struggle that has been going on for ages. Hunted by one side, sworn to be protected by the other, David finds that the fate of humanity itself rests upon him.

Demon Within
by Julie Nicholls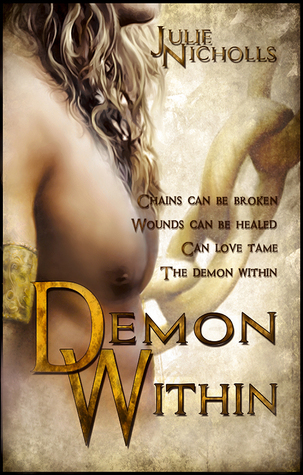 Julie Nicholls is an awesome story-teller.
Demon Within is a well-written book, that trips along at a good pace.
There were steamy scenes, violent fights, and plenty of surprising twists and turns, to keep me turning the pages.
The characters are strong and well-developed. I feel as though they are old friends, as I've lived alongside them through the sadness, joy, betrayal, rage and excitement of the tale.
The world in which they live is easily 'seen' thanks to the vivid descriptions throughout the book.
Thank must go to Julie Nicholls, who gifted me an ecopy of the book!
When Angels ruled the heavens and mortals…one dared to risk everything for the love of a human and paid the price of eternal damnation.
Kai, sold into slavery at a young age, fought in the fighting pits of Darkmide, struggles with a violent, uncontrollable force that feeds on his anger. Coerced into an alliance with a King, Kai is offered his daughter Eloise, as a wife. In a twist of fate, she's the only person able to bring Kai back from the edge when the demon within takes control.
When an act of betrayal causes the alliance to break, he rejects Eloise, bringing forth all his fears of being alone. Stubborn and running away from confrontation, Kai is about to lose the only person who isn't afraid of him.
A connection between Kai and a fallen angel is discovered, as the angel systematically destroys all towns he's connected with, bringing the two together in a fight for dominance. Only time would tell who would prevail.
Angel Within
by Julie Nicholls
The first book, Demon Within, was awesome and was desperate to see what would happen next… I was not disappointed!
All my old friends are back in this sequel and together we fell in love and met new friends, and we fought old and new enemies.
The descriptions are so vivid that you're drawn into the book. I could say that reading this book was like watching a film inside your head, but for me it's more like being a character in that film.
The story is full of surprises, intrigue, and adventure, and will keep you involved and turning the pages to the end… and what an ending!
I need to read the next book now.
The books do need to be read in order and are definitely for adults.
Thank you, once again to Julie Nicholls, who gifted me an ecopy of the book!
Jana, a powerful witch, and Tigan, a deceitful mercenary from Sabe and Kiera's past, join forces to summon Samyaza, one of the most powerful of all fallen angels.
The witch strikes a bargain with the fallen angel to possess Tigan, making him indestructible in battle. In exchange for granting this gift, Samyaza seeks a sacrifice, someone gifted with seraph abilities in order that he can free himself of the bonds that hold him captive in hell.
It's a race to save the sacrificial offering, and to stop Tigan from becoming possessed. Kai and Sabe join Brightstone and Blackhill's forces to rid the world of the powerful, evil witch and Tigan. Once again the seraph come to the warriors aid, yet at what cost? The final battle culminates with the transformation of Eloise from a timid queen to a feared warrior, as her husband fights for his life, and freedom from bondage, once more.

Enchanted
by K.K. Allen
A great introduction to the Summer Solstice Series by K.K. Allen.
I liked Katrina Summer, who, when we first meet her, is a shy and awkward teen. As the story progresses she becomes more confident and courageous.
I enjoyed the way that the connections between the characters developed at a natural pace. The spark of romance between Kat and Alex wasn't rushed and the strained relationship between Kat and her previously estranged Grandmother evolved gradually through the book.
The story is told from Kat's POV and ticks along at a steady pace.
It's a good coming of age story with an original and believable mythological/fantasy backdrop.
The book is, as the title suggests, enchanting. 🙂
After Katrina "Kat" Summer's mother dies a mysterious and tragic death, Kat is hurtled into life at Apollo Beach. Her estranged and cryptic grandmother Rose fills Kat with legends of her Ancient Greek Ancestors from which the Summer family descends. Kat's world begins to unravel as secrets from her heritage are exposed – secrets that her mother purposefully concealed.
Leading to her birthday, the day of the Summer Solstice, Kat becomes frightened when enigmatic visions and disturbing dreams haunt her. When her visions become reality, her fear turns to terror as powerful forces threaten the lives of those around her.
Amidst the turmoil, Kat meets Alec Stone, her gorgeous neighbor, who becomes her sole solace in an evocative world of mythological enchantment and evil prophecies that lurk around every corner…
The Equinox
by K.K. Allen
Book 2 of the Summer Solstice picks up where book 1 left us and is, in my opinion, even better than the first.
The well-developed characters from Enchanted are back and some new ones are introduced. The new characters are as dimensional as the familiar ones.
Kat continues to grow into her powers, as she faces betrayals, new challenges and new friendships.
K.K. Allen has, once again, taken me on a journey to Apollo Beach, and now that I'm home I can't wait to go back.
Hurry up with book 3, K.K.
Katrina Summer finally comes to terms with her enchanted skin as she is challenged with an evil that threatens the Solstice settlement of Apollo Beach…
At a private gathering on Summer Island Kat meets an entire secret society of Enchanters – and other mythological descendants of a different breed. The gorgeous Valli sisters appear forcing Kat to take a deeper look into her new existence. And when Arabella, the youngest of the sisters, befriends Kat, she learns the most disturbing Summer family secret of all.
To escape the lurking dangers of the Equinox, which brings outrage and heartbreak to the entire town, Kat accepts a job at the Island Grille where more trouble brews as her handsome, yet brooding co-worker, Johnny, makes life even more challenging. Meanwhile, Kat struggles between her lingering and undeniable attraction for Alec, the secrets that she is forced to keep from him, and a betrayal that sends them on separate paths.
Mysterious deaths, signs of pollution rising in the Bay, and discoveries of the Equinox's motives stir up an entirely new and frightening adventure as Kat finally discovers that being an Enchanter holds a responsibility worth killing for…

Fang and Claw
by Markie Madden
I loved this book, it grabbed me on the first page and didn't let go 'til the end.
Set in a future where supernatural beings have been accepted in the human world, a unit of Immortals investigate crimes committed by other Immortal and undead creatures.
The authors portrayal of the world and the law enforcement of the future is well-written, descriptive, and entirely believable.
The characters are complex and dynamic. Lacey and Colton, the two main characters, have a complicated and tense relationship, which adds to their opposing personalities.
The story flows well and throws up a few surprises for the investigating pair, and for the reader.
Lieutenant Lacey Anderson of the Dallas Police Department heads up a elite new squad dedicated to solving crimes involving Immortals like herself. Lacey, a Vampire left for dead when her family was slaughtered by Werewolves, still has nightmares about the attack.
Detective Colton Scarber is her unwilling partner and second-in-command. He's a Werewolf, a descendant of those who killed Lacey's coven. She's unaware of this, but she doesn't trust him from the start. When the fragile beginning of the team is threatened by the truth, can they learn to trust one another as partners must, or will the Undead Unit be doomed to failure?
A mysterious suspect and strange physical evidence leads them to solve a case spanning decades, and leaves Lacey with no other choice but to rely on her enemy when her very life is at stake!
The Cat, the Crow, and the Cauldron: A Halloween Anthology
A great collection of 9 spooky stories from some brilliant authors.
As with all anthologies, I enjoyed some of the stories more than others, and some were scarier than others, but they were all well-written and entertaining to read.
My favourites were Joe DeRouen's Good Fortune, Zeece Lugo's Five Stories, Leonie Rogers' Roast Pumpkin, CJ Rutherford's Treaters and Jalpa Williby's Beauty and the Beast.
Beauty and the Beast by Jalpa Williby is an imaginative story which drew me in. I loved that it ended well for Kelsey.
CJ Rutherford's Treaters grabbed me from the start and didn't let go. It's a descriptive and chilling tale and the ending made me cry.
The book introduced me to some authors who were previously unknown to me, and I will be looking for some of their full-length books to read.
A strange and wonderful collection of Halloween stories, ranging from paranormal romance to horror.
Joe DeRouen's Good Fortune teaches us a valuable lesson about why you should be very careful when you hold someone's fate in your hands. It may come back to haunt you, just as it does for Grimsley Harkness, who dares to wish for more than he deserves.
Celia Kennedy's Nothing Scares Me takes readers on a test of endurance. Lost in the Florida Everglades, Ardith Deblois, wife, mother and intrepid adventurer, fights for her life. Enveloped within the humid swamplands is a perilous maze full of obstacles and adversaries. Which is the greater impediment, the humans that hunt her or the deadly animals and poisonous plants she hides amongst?
Can she fight through fatigue and dehydration to save herself? Nothing Scares Me. True or not?
Zeece Lugo's Five Stories Up finds us on October 31st, 1966, and night is falling over the city. Below, the groups of little ghosts and goblins stream in and out of the front stoops and basement bodegas, running, laughing, white blankets flapping in the wind, their candy treasures tightly held in hand. But above, in the dark rooftop of Sonia's building, something pale and evil watches her, and beckons…
Angie Martin's "Sold" follows a paranormal team as they investigate the home of a serial killer for their live Halloween night televised show.
In Heather Osborne's Will You Remember Me? past and present collide when ghosts from witch trials of long ago come to life. It's up to Sierra to lay things to rest.
In Leonie Rogers' Roast Pumpkin, Anna discovers that going trick-or-treating in her new home town is more of an out-of-this-world experience than she'd ever imagined.
CJ Rutherford's 'Treaters' tells the story of Jaz. Who would believe the world would end on Halloween night? Can Jaz, a retired U.S. Marine, battle loss, grief, demons, and loneliness, to survive the end of the world?
In Jada Ryker's Dead Eye, Alex takes Marisa to an unusual Halloween party in an isolated Kentucky community… with a murderer ready with deadly tricks, rather than treats.
In Jalpa Williby's Beauty and the Beast, Kelsey's entire family perishes in a fire on a dreadful Halloween night. Overcome by grief and guilt, she decides to end her pain once and for all. Will the mysterious stranger be her savior, or will he ultimately cause her tragic demise?
Sharpshooter
by Michael J. Elliott
A short but suspenseful horror story.
A great storyline with a lead character who's easy to hate.
I loved the vivid descriptions that placed me at the heart of the action.
In my opinion, the minor errors that I noticed didn't distract from this spine-chilling story
When teenager David decided he must own the Sharpshooter game at any price he could not have known that his violent actions would transport him to a nightmarish realm of hell. He doesn't know that Sharpshooter is far more than just a simple video game and Ukami the pleasant shopkeeper is not quite what he appears to be. Join David as he fights for survival in demonic hell zone where he will come face to face with the victims of his past violent behaviour. Should David lose, it's game over…forever.
Casting Magic
by C.D. Gorri

A great introduction to a new (spin-off) series from C.D. Gorri.
It's an enjoyable, fast-paced and action-packed short story.
The book is well-written, easy to read and hard to put down.
I will certainly be looking for more books in this series, and will be reading the Grazi Kelly Novels
Things in Northern New Jersey just got a little more intense for Angela Tanner. She is a Witch who hasn't come into her powers yet, but things go full speed ahead when her father is accused of a crime he didn't commit.
Enter Jody Nieves. The tall, dark, and powerful Guardian is sent to fetch her and observe as she tries to clear her father's name. He does more than that, he wakes up a part of her she never dreamed existed.
Can she save her father in time, trust that Jody's attentions are genuine, and discover the truth about her own powers? Find out in this first installment of the Angela Tanner Files.
Skin
by Dale Mayer
I don't usually read 'romance' books, however, this one was enjoyable, believable and inspirational.
It was an easy read with likable characters, who were true to life through a roller coaster journey of recovery to acceptance.
A beautiful and well-written story.
A journey of exploration…
A journey of healing…
A journey of love…
Two people are forced by circumstances into a therapy class to help them deal with their problems. They are strangers. Forced to be partners. Naturally opposites.
Kane is dealing with anger of betrayal at the deepest level, needing to find his way back to forgiveness. Tania is a previous rape victim hoping to deal with her fear of intimacy so she can have a loving relationship.
Tania's medium of expression – her camera.
Her subject – the human body – Kane's physical body.
Looking through the lens of a camera, she learns to find beauty and compassion…and the strength to find wholeness…with him.
Scars
by Dale Mayer

Another powerful and well-written story from the pen of Dale Mayer.
It is along similar lines as Skin with the emotional journey for the two main characters.
Although this is the second book in the 'Broken, but…Mending Book' series it works well as a stand-alone book.
Some scars are visible…
Some scars are hidden…
The worst scars are buried deep inside…
Robin and Sean are existing in their private worlds. Hiding in plain sight, not really living, definitely not thriving. They both need to move forward… if they can.
Yet the price of success is pain as they confront issues that have plagued them for years. They're so different, with such opposite problems. Yet they complement each other – or at least they will, if they can work through their issues and find each other.
This is a story of pain and sorrow, joy and success… and… love.
Scales
by Dale Mayer
Another emotional and moving story in the Broken but… Mending series.
The main characters in this story are, as I have come to expect from Dale Mayer, well-written and believable. They are both stronger than they think and both have pasts that they need help to come to terms with.
On a personal level, I found this book harder to read than the previous two.
Although this is the third book in the series, the story works well as a stand-alone book.
She thinks she escaped Justice
He is still waiting for Justice to happen.
She's afraid her day of reckoning is near.
He's afraid his day of reckoning will never arrive.
Will love balance the scales of Justice?
The Life She Didn't Take
by Marie Krepps

This maybe a short story, but it isn't short on intrigue or steamy scenes.
A well-written and enjoyable read.
Serahfine has walked these streets time and time again. Endless centuries alone have her longing for death's release. But on this night when she means to end it all, she meets someone who intrigues her.
Is this a chance encounter or destiny?
Can an ageless vampire truly find happiness with a mere human?
The Mine
by John A. Heldt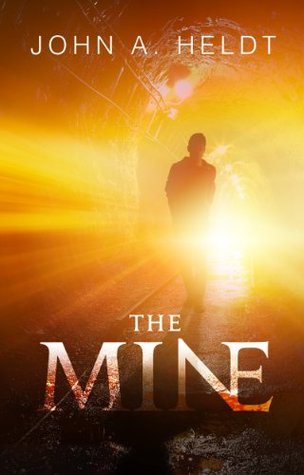 An enjoyable time-travelling old-fashioned love story, with some humour and history.
The book has a good plot and is well-written.
The story meanders it's way calmly through the book.
The characters are delightful and dimensional, you get to know what makes them tick! The romance was sweet and innocent, as befitting the times.
The world building and scenes are portrayed brilliantly. I'm presuming the author researched the era pretty well.
And the ending? That was unexpected… and perfect.
In May 2000, Joel Smith is a cocky, adventurous young man who sees the world as his playground. But when the college senior, days from graduation, enters an abandoned Montana mine, he discovers the price of reckless curiosity.
He emerges in May 1941 with a cell phone he can't use, money he can't spend, and little but his wits to guide his way. Stuck in the age of swing dancing and a peacetime draft, Joel begins a new life as the nation drifts toward war. With the help of his 21-year-old trailblazing grandmother and her friends, he finds his place in a world he knew only from movies and books. But when an opportunity comes to return to the present, Joel must decide whether to leave his new love in the past or choose a course that will alter their lives forever. THE MINE follows a humbled man through a critical time in history as he adjusts to new surroundings and wrestles with the knowledge of things to come.
Drawing Breath
by Laurie Boris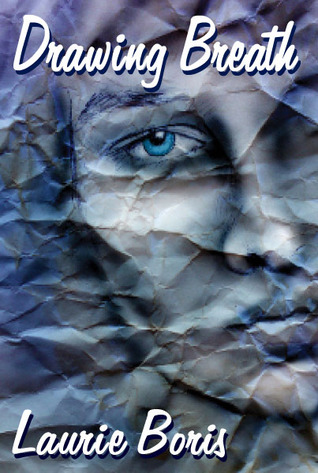 The book was well written and the plot nicely done although a little slow in places.
The characters were multilayered and the emotions and tension between Caitlin and Daniel were believable.
Caitlin, as a typical teen, swung between being childish and acting like an adult. She was easy to relate to and it was good to see her develop towards the end of the book.
I found Daniel to be a less endearing and somewhat naive in his relationship with Caitlin. Although I liked that he was shown as a person, flawed and imperfect, and not ruled by his disease.
Art teacher Daniel Benedetto has cystic fibrosis. At thirty-four, he's already outlived his doctor's "expiration date," but that doesn't stop him from giving all he can to his students and his work.
When he takes on Caitlin, his landlady's daughter, as a private student, the budding teen painter watches in torment as other people, especially women, treat Daniel like a freak because of his condition. To Caitlin, Daniel is not a disease, not someone to pity or take care of but someone to care for, a friend, and her first real crush. Convinced one of those women is about to hurt him, Caitlin makes one very bad decision.
Roads & Circuses 
by Tom Mazzone
Satire, wit and laugh out loud moments.
Follow the rise and inevitable fall of manipulative Irish politician, Marcus O'Malley.
The political intrigue, laughable situations, and humorous thoughts are well-written.
The characters are memorable though none of them are likeable or have any redeeming qualities.
Even if, like me, you're not into politics, it is good for laughs.
Some Civil Servants are not so civil.
Marcus O'Malley is the brown-nosing suck-up everyone despised in school. He also happens to be Ireland's best known barrister who truly has it all: a beautiful runway-model wife, two perfect children, prestige, power and wealth. When he refuses a dangerous villain's request to defend him of heinous crimes, Marcus is rightly intimidated. A seemingly random opportunity to run for political office pops up and only as means to save him from the threats does he decide to dive in.
With his reputation as a do-gooder, Marcus takes like a duck to water to the local scene and his meteoric rise through the party's rank begins. But as he sets his sights on becoming Prime Minister, he must cooperate with unsavory colleagues, bide time and determine what's best for him versus what's best for the party. Could outside forces bring him down, ruin his career and potentially send him to jail? Can he play the game in the shark-infested waters of Irish politics? Does he want power just for the sake of having power? Is he able to see that the chaos and the mayhem in his life are self-created? Can he continue to fool all of the people all of the time? Including himself?
Roads & Circuses is a thrilling satirical look at the world of politics and the duplicitous mind of a politician. It's not so much what a politician says or does that should worry you, it's what they actually THINK! And although set in Ireland, Marcus O'Malley could exist in any country or political party in the world.
Baad Dog
by Sal Conte
A small cute dog that doesn't need feeding, doesn't poop and doesn't bark, sounds ideal, right?
Not in this case!
Baad dog is a quick and suspenseful read. A bit slow to get going but it builds up the tension and evolves into an eventful story… but not a very scary one!

Since when did man's best friend become his very own worst nightmare?
Harry wanted a dog.
He'd wanted a dog ever since his mother gave away the cute little mongrel pup he and his brother adopted when they were kids. His mom gave the dog away because Harry and Lenny didn't take care of her as promised.
Now Harry is a grown man with children of his own. He brings home Queenie, a miracle of modern robotics who looks and acts just like a real dog. Big Mistake.
"One of the beauties of the K9-233 is that they don't eat or poop."
Harry's wife, Pam, feels there's something off about Queenie right from the beginning. And then strange things begin to happen: Harry's five-year-old says Queenie talks to him. There's the near fatal car accident after Harry makes Queenie spend the night in the garage for being naughty. But Harry loves Queenie—maybe a little too much. Will Harry realize there's a murderous monster living under his roof before his entire family becomes dog food?
Baad Dog is a horror, sic-fi thriller with a twist from the author of 80s pulp horror classics Child's Play and The Power. Sal Conte has been dubbed "the modern master of the surprise ending," and this one is full of surprises.
The Amaranthine
by Murees Dupé
Amaranthine, Vampires, and Werewolves are all included in this pleasant read from Murees Dupé.
There was enough action to keep me interested, but I didn't feel 'involved' in the story.
The lead characters, Claire and Alex, were believable and well suited to each other, neither being good at dealing with, or expressing emotions.
I would have liked to get to know some of the other characters a bit better.
Although this is the first book of a series it doesn't end in a cliff-hanger.
Claire is sassy, human, and an outcast of society―who only wants to know where she belongs.
Alex is arrogant, selfish, and an immortal warrior―who thinks he's prepared for everything.
Claire knows the world of immortals is where she belongs. As her guide and guardian, Alex finds it hard to resist Claire's subtle charm. Can the two overcome their differences and embrace their passion for each other, or will the possibility of true love be lost to both forever?