Between June 1st and 10th, I took part in the first ever #IndieRoar Challenge, during which I had some fun and more importantly met a lot of 'new to me' indie authors.
*****************
Self-published books now represent 31% of e-book sales on Amazon's Kindle Store.
Indie authors are earning nearly 40% of the e-book dollars going to authors.
Self-published authors are "dominating traditionally published authors" in sci-fi/fantasy, mystery/thriller, and romance genres but — and here is the surprise — they are also taking "significant market share in all genres."
– Surprising Self-Publishing Statistics,Publishers Weekly, July 28, 2014
*****************
Day 1 – Tell us what Indie book you're currently reading right now.
That was easy… I was reading Wings of Darkness (The Immortal Sorrows, #1) by Sherri A. Wingler.
Death comes for everyone eventually, but Izzy Maitland plans to live forever. At nearly eighteen years old, it's not an unreasonable goal, but Fate has other plans. Izzy has a car accident. A bad one. Suddenly, strange things start happening and her ordinary life is turned upside down. She wakes up tasting blood, more often than not, and her injuries heal at an alarming rate. Her friends and family weaken, and every day, Izzy grows stronger. Strangest of all, she seems to have acquired a stalker, and he might be the Angel of Death.
The book had my undivided attention from page one! It was an enjoyable and easy read.
Day 2 – Tweet a pic of the actor/actress you would like to portray your fave Indie book character!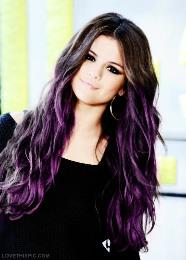 As my favourite character varies, depending on what I'm reading at the time, I went with the female lead from  Wings of Darkness.
I'd gone over to Gwen's house to hang out. I glanced down at my electric purple nail polish. I'd painted my nails that night to match the highlights I'd had Gwen put in my hair the week before. It had looked really cool at the time, with the purple just dusting the tips of my long, curly, almost black hair."
It took a fair amount of googling but eventually I found a picture of  Selena Gomez which fit the bill.
Day 3 – Tweet a memorable line for an Indie book you've read.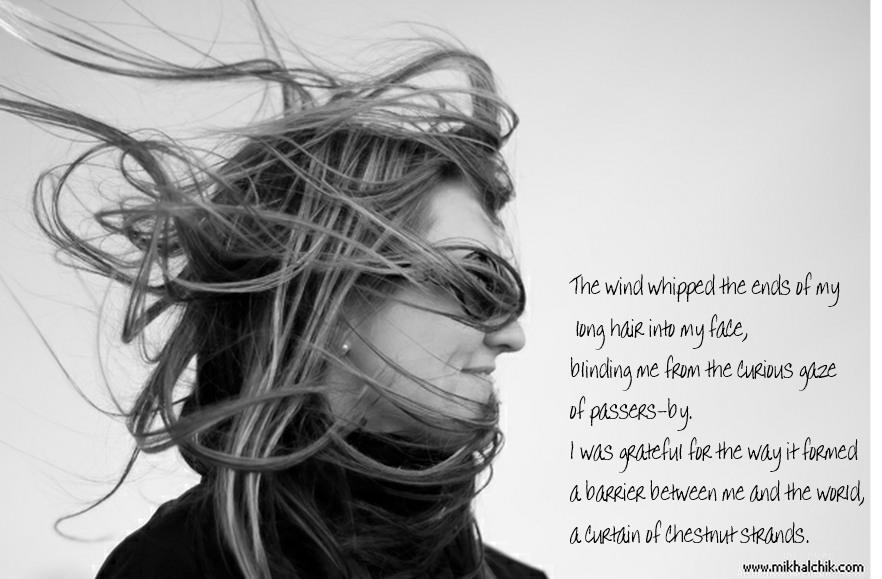 The line I chose was from SEED: Keepers of Genesis I by d b nielsen, but was too long to tweet, so It was back to google for an image to match the quote.
This line stuck with me because I almost always wish I could hide from passers-by, and I would love to have a barrier between myself and the rest of the world. I can't do it with my hair, though, as I hate having my hair in my face and I tend to keep it short.
Day 4 – Put yourself in a picture with your favourite Indie author – alive, or dead!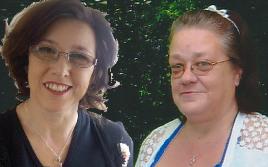 Not an easy one for me, as I don't really have a favourite Indie author… there are too many great ones to choose from!
I chose an author I'd read, who had also been taking part in the challenge…
Rose English, author of One Breath~ a heart-touching and haunting, short love story.
A bit of photo tweaking later and I had us together!
Day 5 – Predict the title of your favourite Indie author's next book!
I stayed with the water theme of the previous titles in the series, and predicted that the  3rd book in Claudette Melanson's 'The Maura DeLuca Trilogy' following on from 'Rising Tide' and 'Undertow' could be 'Tsunami'.
Day 6 – Go out into the world and proclaim your love of Indie books and authors! Publicly tweet your passion in action!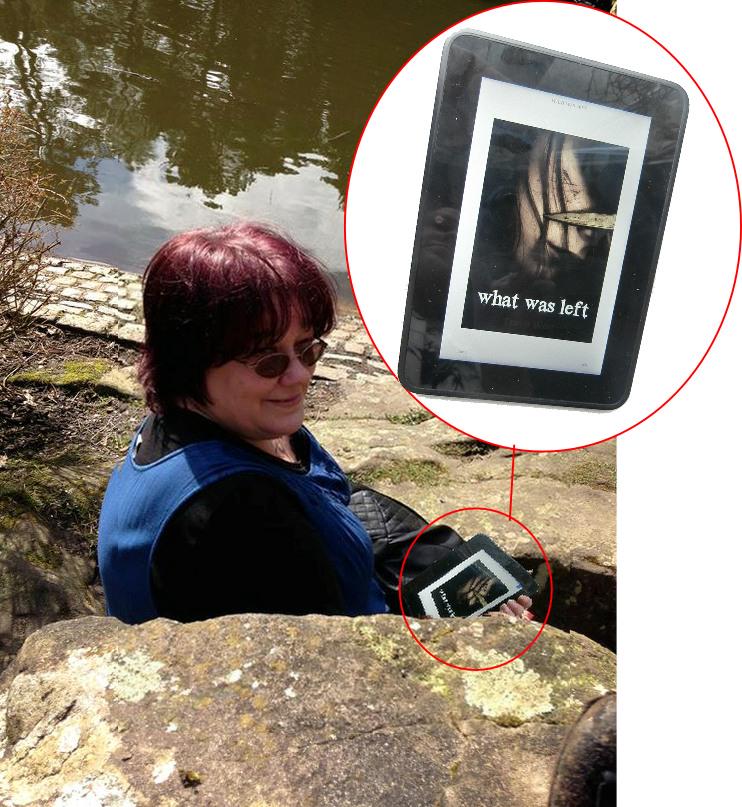 So, I took my kindle and went off to proclaim my love! Well, actually I didn't (but don't tell anyone)… I didn't have time so I found a pic taken previously on a day out with family, and my kindle.
What Was Left – a short story by Travis West, was a quick and enjoyable read.
Day 7 – Create and tweet a Wordle you created for/about your favorite Indie book/series/author!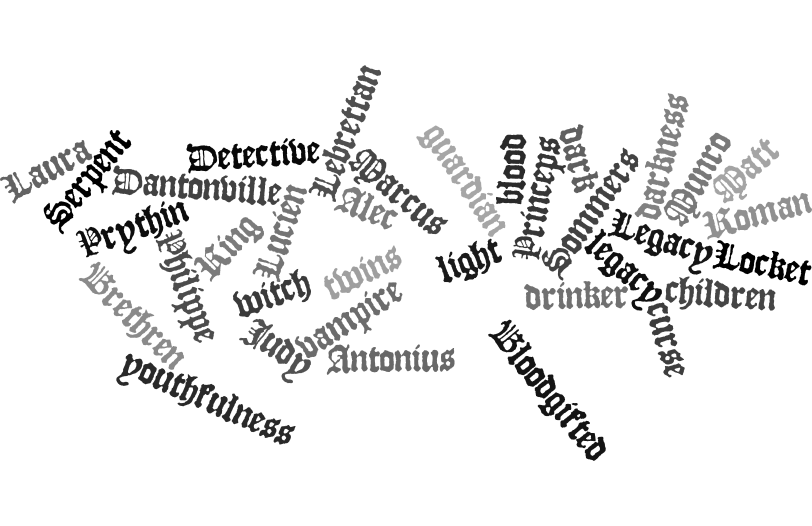 By this time, I was reading Laura's Locket: A Dantonville Chronicle (The Dantonville Legacy) by Tima Maria Lacoba.
I added a list of words, that stuck in my mind from the book to Wordle – edited the font, layout and colour, until I found a style that suited.
Laura's Locket is a brilliantly descriptive short love story and a great read.
It takes place some years before Bloodgifted, Book 1 in The Dantonville Legacy series.

Day 8 – Show us your coolest,most chic, selfie!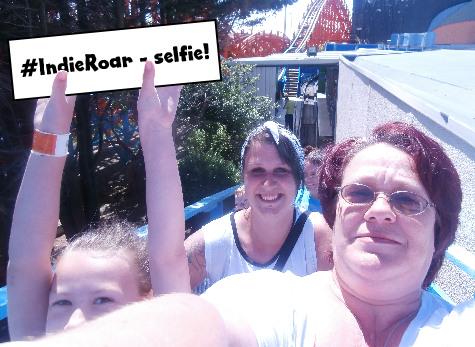 This was not my favourite challenge!
I'm not fond of having my photo taken at the best of times and very, very rarely take a selfie, let alone post it on-line!
I did, however, find this pic of me with my daughter and my grand-daughter at Blackpool Pleasure Beach from a couple of years ago and added a 'caption' to the photo.
Day 9 – You scream. I scream. We all scream for…your 5 all-time favourite Indie books!

I missed the challenge for day 9 because I spent a wonderful day with my daughter, her partner and my grandchildren (after school).
The sun, unusually for the Uk, was shining bright and hot, and we were outside and unprepared. By the time I got home I looked, and felt, a lot like a boiled lobster and was too hot to do anything more than lay back on the couch and watch TV.
3 days and a gallon of moisturiser later, my shoulders are still quite sore!
Day 10 – Pen your own perfect first sentence to your "Great American Novel" and tweet it!

I think it was probably the fact that I woke with my arms, back and shoulders still burning from the previous day, and that the sun was beaming down for a second day that prompted me to begin my 'Great American Novel' with the line….
She woke with the sun streaming in through her bedroom window, and wondered whether the past few days had been a dream.

That first line is as far as it will ever get. I don't have a book in me… I struggle just writing my blog!
And that was the end of the #INDIEROAR 10-DAY CHALLENGE.